Pennsylvania's Nonprofit Corporation Law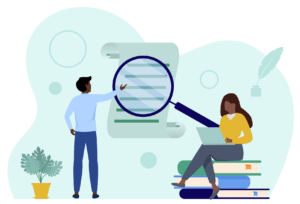 Most of Pennsylvania nonprofit organizations are organized as nonprofit corporations, and Pennsylvania's Nonprofit Corporation Law of 1988 is the statute that governs their corporate affairs.
Pennsylvania's Nonprofit Corporation Law is contained in Title 15 of the Pennsylvania Consolidated Statutes, which was most recently amended on November 3, 2022,1 and can be found in Subpart C of Title 15, Section 5101 et seq.
PAnonprofitlaw.com offers for sale an annotated version of most of the provisions in Subpart C of Title 15 that pertain to nonprofit corporations. See Stern's Pennsylvania Nonprofit Corporation Law (3rd edition), available both as an e-book, and as an e-book plus a print copy.
This annotated statute includes the Title 15 general corporate law provisions that are also applicable to nonprofit corporations and also includes specific sections from Title 15 that pertain to nonprofit corporations (Sections 5101–5998).2 Detailed commentaries, cross references, and citations annotate the statutory provisions, offering additional context and orienting readers.
In the form of an annotated statute, this resource is designed to accelerate and elevate the legal work of Pennsylvania's nonprofit sector by improving the speed and quality of work of the paid and pro bono attorneys and other legal professionals serving the nonprofit sector. It is an ideal resource for those in private practice or serving as in-house counsel – and also for courts and regulatory agencies with jurisdiction over nonprofit organizations, and for those who are teaching and studying nonprofit law.
Pending Amendments
At the time this third edition of Stern's Pennsylvania Nonprofit Corporation Law was being prepared and produced, proposed amendments to Title 15 were pending. See Pennsylvania House Bill 2057 (P.N. 2424).3  The statutory language of Title 15 published in this third edition reflects the version of the statute that was in effect before January 3, 2023 (the effective date of the amendments made by Act 122 of November 3, 2022, P.L. 1791, No. 122, that were pending at the time of this treatise's publication); and while the third edition does not include the 2022 amendments, its commentary references some of these proposed amendments and the 2022 Committee Comments.
For an executive summary of the 2022 amendments made to Title 15 that impact nonprofit corporations, see Executive Summary of the 2022 Amendments to Title 15.
A forthcoming 2023 supplement to the 3rd edition of the Stern treatise will provide more details and a deeper discussion of the 2022 amendments. Be sure to sign up for updates so that you receive alerts when we post this new content.
Committee Comments
The Title 15/Business Associations Committee of the Section on Business Law of the Pennsylvania Bar Association publishes comments that have accompanied proposed legislation. These comments are available on the Pennsylvania Bar Association's website.
Deep Dive into the Legislative History of Title 15
For those looking to learn more about the history of Title 15, see the "Foreword to Title 15" by William H. Clark, Jr. in Purdon's Pennsylvania Statutes and Consolidated Statutes Annotated (Thompson Reuters 2019), pages XI-LXX.
Stay Tuned
There are many other Pennsylvania statutes and provisions that apply specifically to nonprofits, even in Title 15, that are not included in this treatise (such as Subpart D on cooperative corporations, Article C of Subpart C on foreign nonprofit corporations, and Part IV, including Chapter 91 on unincorporated associations and Chapter 93 on professional associations). We hope to include them in future editions or in sister works.
Future editions and works will be posted here, on PAnonprofitlaw.com.
Article C of Subpart C on foreign nonprofit corporations (Sections 6101-6161), which is part of the Nonprofit Corporation Law, is not included in this third edition of the treatise.
See also the proposed Amendments to the Pennsylvania Consolidated Statutes with Committee Comments prepared by the Title 15/Business Associations Committee of the Section on Business Law of the Pennsylvania Bar Association to accompany House Bill 2057 (P.N. 2424), February 1, 2022 available at http://www.pabar.org/site/For-Lawyers/Sections/Business-Law-Section/Legislation-and-Recommendations/Title-15 (the "2022 Committee Comments.")